Pr. Denis Pomorski, Lille 1 University, France.

Title: Information Theory Tools for Fault Detection.
Pr. Horst Schulte, Hochschule für Technik und Wirtschaft Berlin
 Title:Transformation into the non-petrochemical power system and transportation society: An Control Engineering Perspective.
Pr. Bernard Kamsu Foguem ENIT of Tarbes, France.

Title: Raisonnement Collaboratif À Partir De Cas Dans La Résolution De Problèmes En Maintenance.

Pr. Yiliu Liu, NTNU University, Trondheim, Norway.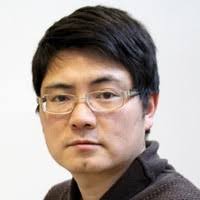 Title:Digital-twin based maintenance in the oil & gas industry.

Abtsract & Biography
Pr. Hamid Bentarzi, IGEE, University of Boumerdes.

Title: A Smart Safety Instrumented System in Petrochemical Industry

Pr.Abdelouahab AITOUCHE
Title:  Modeling, Control and Fault Diagnosis of  Fuel Cell Systems.
Mr. Zennir Abdelouaheb, SGS, OMAN
Enregistrer
Enregistrer
Enregistrer
Enregistrer
Enregistrer
Enregistrer
Enregistrer
Enregistrer
Enregistrer
Enregistrer
Enregistrer
Enregistrer
Enregistrer
Enregistrer
Enregistrer
Enregistrer
Enregistrer
Enregistrer
Enregistrer
Enregistrer
Enregistrer